Transportation Statistics
Why does it matter?
Transportation is often cited as a barrier to health care access. Transportation barriers lead to rescheduled or missed appointments, delayed care, and missed or delayed medication use. These consequences may lead to poorer management of chronic illness and thus poorer health outcomes. Transportation can also affect access to social services, employment, and educational opportunities.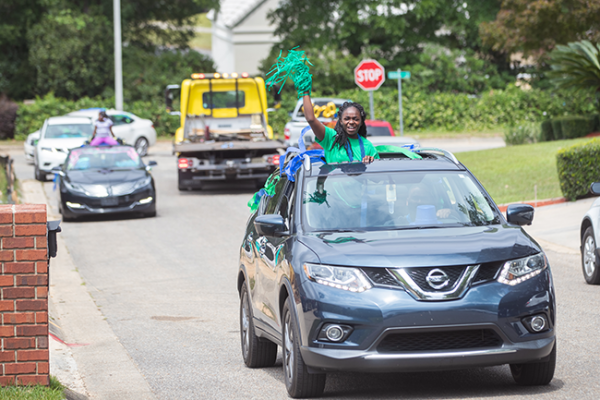 Where are we now?
Escambia County has public transportation to many areas in the county. However, not all areas in the county are accessible to public transportation, or only one route is provided. In 2021, data indicates that public transportation is the least common way of commuting. Data indicates that a significant segment of the population is starting to walk. This could signal a change in long-term behavior of workers, and possibly the economic infrastructure. As more residents decide to walk, city planners will have to alter the plans to accommodate for this change by clustering commercial districts within a small radius to minimize walking distance. This will lead to an increase in economic growth as businesses can experience the benefits of clustering. The percentage of individuals working from home increased during 2021, possibly changing the future business landscape to shift towards conducting work from home when possible and eliminating the need to commute to work on a daily basis.
Individuals who share their experience on public transportation in Escambia County have made general statements: there are not always direct routes, you have to go to the main station to transfer, people may have to get to the first stop in the morning to get to an afternoon appointment, it can be an all-day event, and if you work late there is no bus after 7:30 p.m. Santa Rosa County has no mass public transportation.
How do we measure it?
Transportation indicators included Census data extracted from the American Community Survey (ACS) 1-year estimates. The number of people with low vehicle access is the total number of workers over the age of 16 without any access to a vehicle. The commuter estimates are a variety of measures that exclusively pertain to those commuting to work. The table summarizes the total number of workers using one of the five methods of transportation to travel to and from their job.
Commuters were broken down into the following categories:
Total Number of People Carpooling: multiple passengers riding together in one vehicle
Total Number of People Driving Alone: no other passengers in the vehicle
Total Number of People Walking: walked from their home to their place of work
Total Number of People Using Public Transportation: used public transit to get to work (train, bus, subway) excluding taxi cabs, ubers, lyfts and rideshares.
Total Number of People Using another form of transportation: any other method of transportation (bike, motorcycle, etc.)
Commuters: "ACS Table S0801," U.S. Census Bureau, 2015-2019 American Community Survey 1-Year Estimates, 2020, Datasheet retrieved from https://data.census.gov.
Number of workers with low vehicle access: "ACS Table S0801," U.S. Census Bureau, 2015-2019 American Community Survey 1-Year Estimates, 2020, Datasheet retrieved from https://data.census.gov.
What call to action is linked to this indicator?
Actions for this indicator include polling individuals in Santa Rosa County about public transportation needs if only a few routes were offered, and polling individuals in Escambia and Santa Rosa Counties on why they walk and/or why they do not have a vehicle. Follow up questions include Do you ride public transportation? If the answer is no, then, Why don't you ride public transportation? These kinds of polls can illuminate the need for transportation in various areas of the counties as well as what motivates individuals to use, or not use, public transportation.